Kathleen Frekko Farrell, MD
Concierge Internal Medicine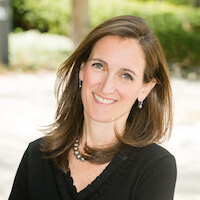 ---
---
Locations for Dr. Frekko Farrell
Washingtonian Magazine Top Doctors (since 2010)
Washington Consumers' Checkbook Top Rated Doctor
SuperDoctors Rising Star
818 West Diamond Avenue
Suite 130
Gaithersburg, MD 20878
---
Other Providers at Frekko Primary Care Concierge
Kathleen Frekko Farrell, MD
---
"In the concierge practice, I have more time to educate patients about disease prevention and their individual health issues. When patients have the knowledge and tools, they can make better lifestyle decisions which often leads to better health outcomes."
---
Information about my Concierge Practice
---
Internship and Residency
Beth Israel Deaconess, Harvard Medical School
Internal Medicine, Primary Care
Boston, MA
Academic Appointments
Clinical Fellow in Medicine, Harvard Medical School, Boston, MA
Medical School
Georgetown University School of Medicine
Doctor of Medicine
Washington, D.C.
Pre-IRTA Fellowship
National Institutes of Health
Washington, D.C.
Undergraduate School
Colgate University
Bachelor of Arts
Hamilton, NY
Honors
Alpha Omega Alpha, Honor Medical Society, Georgetown School of Medicine
Beta Beta Beta, National Biological Honor Society, Colgate University
Scholar Athlete of the Patriot League, Colgate University
---
Shady Grove Adventist Hospital
---
Professional Associations
Alpha Omega Alpha Honor Medical Society (AΩA)
Member
Georgetown Clinical Society
Member
Maryland State Medical Society (MedChi)
Member
Montgomery County Medical Society (MCMS)
Member
---
Dr. Farrell enjoys tennis, yoga, reading, hiking, and spending time with her husband and their three children.
---
Kathleen Frekko Farrell, MD is a Board-Certified Internist practicing outpatient Internal Medicine in Gaithersburg, Maryland.
After completing a Bachelor of Arts from Colgate University, in Hamilton, New York, Dr. Farrell was offered a Pre-IRTA Fellowship at the National Institutes of Health. There she participated in multiple research projects at the National Cancer Institute in the Division of Hematopathology, resulting in three publications. Dr. Farrell obtained her Doctor of Medicine degree from Georgetown University School of Medicine and was inducted into Alpha Omega Alpha (AΩA) Honor Society. She completed her Internal Medicine Internship and Residency with a special focus on Primary Care at Beth Israel Deaconess, Harvard Medical School, Boston, Massachusetts.
Just after Residency, Dr. Farrell married a fellow Georgetown School of Medicine graduate, and moved to Rochester, MN for a year, and worked as an Internist at Olmsted Medical Center. Dr. Farrell and her family moved back East and began working at Frekko Primary Care. She is on staff at Shady Grove Adventist Hospital and is a member of the Montgomery County Medical Society, MedChi, Georgetown Clinical Society, and AΩA Honor Society. During her time in Maryland, she has been chosen as a "Top Doc" in Washingtonian and Consumers' Checkbook magazines. Dr. Farrell has also been chosen as a "Rising Star" in SuperDoctors magazine.